Skip to end of metadata
Go to start of metadata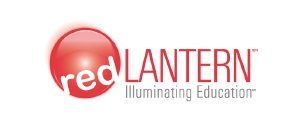 FOR IMMEDIATE RELEASE
Contact:                                                                                              OCTOBER 13, 2009
Karen Taylor                                                                                        
redLantern, LLC
513-529-0912
karen.taylor@redLanternU.com  

University of Utah goes live with redLantern's u.direct
OXFORD, Ohio - redLantern, LLC, is pleased to announce that The University of Utah has implemented redLantern's newest product, u.direct.  Recently the university released u.direct as the Graduation Planning System (GPS). u.direct is an interactive advising tool that enables faculty and students to build personalized term-by-term academic success plans. By utilizing u.direct the University of Utah can increase student retention, enhance graduation rates and capture true course demand.
John Francis, Sr. Associate Vice President for Academic Affairs states "We are eager to integrate the u.direct tool into our advising process and begin working directly with students to approve plans and determine course needs. We can utilize our existing degree audit data from redLantern's DARwin software to create semester-specific academic plans to help students stay on track for graduation."
u.direct works as a powerful advising and planning tool to provide students with a clear and individually customized path to meet their graduation goals. Faculty and staff build a program roadmap; a template of courses that will fulfill requirements for specific degree programs. Students can then view these templates and select courses they want to take as they develop a personal, detailed term by term, multi-year, academic course plan.  "The University of Utah has taken a big step in providing their students the ability to create plans, work directly with advisors and stay on course for graduation." said Jason Elwood, President of redLantern, LLC.  "The university will see additional benefits as they begin to utilize information from these plans to more precisely predict course demand and related resources."
The University of Utah is the flagship institution of the Utah System of Higher Education. Founded in 1850, it is the first and largest public higher education institution in Utah, with more than 28,000 students and a campus comprising almost 1,500 acres in the eastern foothills of Salt Lake City. A major academic and research institution with an extensive health sciences center, the University offers majors in 72 subjects at the undergraduate level and more than 90 major fields of study at the graduate level including law and medical schools.  For additional information on the University of Utah visit www.utah.edu.
redLantern, located in Oxford Ohio, provides quality software solutions and expertise to the higher education academic community. With over twenty-five years in higher education, redLantern understands the importance of student success and is committed to providing resources to institutions and students to achieve academic goals. For more information on u.direct and redLantern visit their website at www.redLanternU.com
#  #  #